The President of the Romanian Weightlifting Federation, Nicu Vlad, was suspended for life by the Lausanne Sports Arbitration Tribunal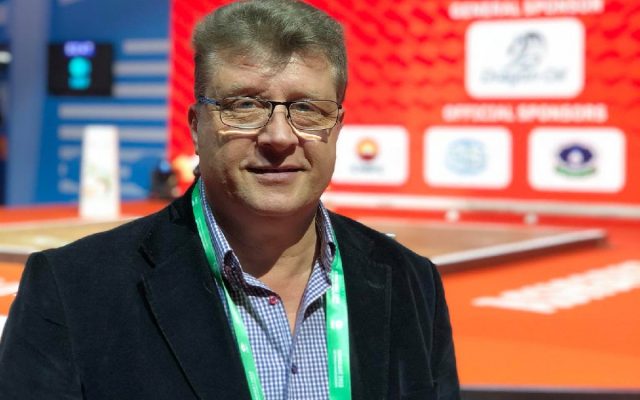 The president of the Romanian Weightlifting Federation, the former Olympic champion Nicu Vlad, and the Hungarian Tamas Ajan, both former leaders of the International Weightlifting Federation (IWF), were suspended for life, on Thursday, by the Sports Arbitration Court in Lausanne, due to involvement in cases of doping, reports AFP, quoted by Agerpres.
The case of Ajan, who was president of the IWF for twenty years before being forced to resign in April 2020, and Vlad, a former vice-president of the world forum, were sent to TAS in December 2021 by the International Testing Agency. (ITA), after more than a year of chaos in the world of dumbbells.
The TAS Anti-Doping Chamber suspended them for life, starting on Thursday, for their involvement "in manipulating the anti-doping control process and their complicity in violating the international anti-doping regulations in the case of several weightlifters, for a period of several years, starting in 2012" The Lausanne General Court said.
"Given the seriousness of the anti-doping rule violations and the length of time they were committed, the sole arbitrator considered that ineligibility for life is the most appropriate," said TAS, which will later publish detailed decisions in this case.
The 83-year-old Hungarian and the 58-year-old Romanian, Olympic champion in 1984, in Los Angeles, at cat. 90 kg were at the center of a major doping and corruption scandal after the German channel ARD launched a cascading investigation in January 2020.
ITA, to which the IWF has delegated the management of its anti-doping program, has identified 146 suspicious cases "in the period 2009-2019", the organization said in a separate statement, attributing "the role of complicity and use of forgery" to former leaders of the IWF and their national federations.
"The exact allegations and evidence," which will be detailed in the publication of the decisions by the TAS, " such as the Olympic Games, as well as to avoid possible fines and suspensions ", states ITA.
The dumbbells are under the strict supervision of the International Olympic Committee, and their maintenance in the program of the 2024 Olympic Games in Paris, when this represents more than a quarter of the doping cases in Olympic history, is not guaranteed.
On June 17, 2021, the International Weightlifting Federation imposed a one-year suspension on the Romanian Weightlifting Federation, "due to several cases of violations of the anti-doping regulations", a sanction that deprived the participation of Romanian weightlifters in the Tokyo Olympic Games.
One week later, on June 25, 2021, Nicu Vlad, vice president of the IWF, was charged with "complicity and manipulation" in the IWF's doping investigation by the International Testing Agency.
Nicu Vlad also has three world champion titles (1984, 1986, 1990), and since 2001 he has been the president of the Romanian Weightlifting Federation.
Publisher: AP
#President #Romanian #Weightlifting #Federation #Nicu #Vlad #suspended #life #Lausanne #Sports #Arbitration #Tribunal