Rafila: Monkeypox is not transmitted in the community, does not require precautions as in the case of infection with the new coronavirus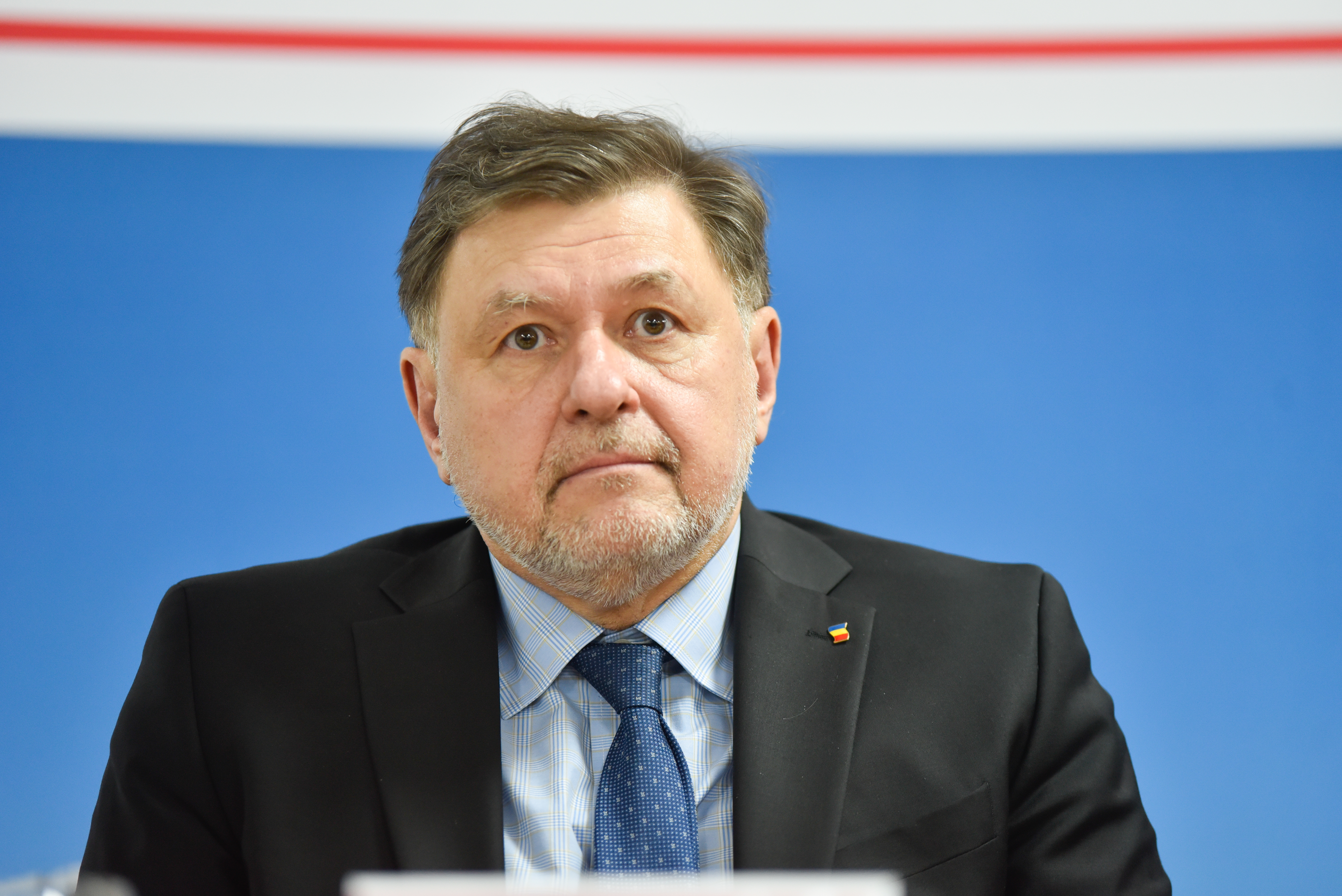 The Minister of Health, Alexandru Rafila, declared on Wednesday that the monkey's smallpox is not easily transmitted and does not require precautions as in the case of infection with the new coronavirus, noting that there is no question of a community transmission of this disease, because the reproduction rate is around 0.3.
"It's not about sensitivity, it's more about risky behavior, risky behavior can be recorded in both men and women. The problem is related to close contact with an infected person, this can happen to anyone if they do not take some precautions and the recommendation is, at least from the point of view of intimate relationships, to avoid accidental relationships with strangers. . And if there is an exposure, in the sense of contact with a person with injuries, then it means that it is good for that person to go to the infectious diseases service ", said Rafila, when asked if there is a greater sensitivity of men to this disease, considering the three existing cases in Romania.
He said there are ongoing epidemiological inquiries into the three men, but their completion will take time, as they are based on statements from infected people.
Asked if those who refuse to say who they came in contact with would be sanctioned, Rafila said: "It is the right of every person to a personal life, as long as it does not affect the health of others. (…) It must be judged on a case-by-case basis. To the extent that time proves that no new cases arise in relation to the person who refused to make any statement, you obviously have no reason to believe that he should be sanctioned in any way. However, if secondary cases occur and the transmission of an infectious disease is favored, there is legislation in the field ".
Rafila also said that other people may have contracted the disease and not declared it.
"Absolutely, it is possible, but anyone trying to protect themselves from a health problem, if they have a health problem, if there are injuries, a rash on the skin or mucous membranes, obviously should be contact your doctor. The epidemiological investigation is always important – and you have seen in the case of the infection with the new coronavirus – because it establishes which are the contacts, public health measures are taken, the simplest is the isolation at home for 21 days, if it is a mild form of the disease or if the symptoms are minimal, but it is desirable to see a doctor for diagnosis. There are many eruptive diseases, we must not believe that any eruptive disease means this type of smallpox, for example chickenpox, it also occurs in adults, there is also shingles and the diagnosis is very important, "he added.
According to Rafila, an outbreak is not expected in Bucharest. "No, the outbreak also involves transmissibility between the three people, we do not have elements to certify this," he said.
Read also:
WHO is looking for a new name for monkeypox. The current name of the disease is considered discriminatory
The Minister of Health also stated that the epidemiological investigation targets the family members of the sick people and that they do not necessarily have to be vaccinated, but measures must be taken to isolate the infected person at home, to wear a protective mask and to keep individual hygiene measures. which prevents the transmission of the disease.
"Fortunately, this disease is not as easily transmitted as the new coronavirus infection. I've heard all sorts of questions about community broadcasting. Not by a long shot. There is no need for precautionary measures to pose any problems similar to those related to the new coronavirus infection, because the reproduction rate is around 0.3, so a very slow transmission ", explained Rafila.
He also said, when asked if he also recommends using a condom, that this is a method that would greatly reduce the risk of transmitting sexually transmitted infections.
"Always, when we talk about a sexually transmitted disease, the condom is a method of prevention that is not infallible, you know that the most infallible method is abstinence, as written in the literature, but the correct use of condoms is a method that will decrease the risk of transmitting sexually transmitted infections is very high and it turns out that this disease is, at the moment, transmitted rather sexually ", highlighted Alexandru Rafila.
Smallpox vaccines, according to him, were discontinued in 1979, when the disease was eradicated, but globally there are very small amounts that are usually kept by health professionals.
The European Commission is in talks with a manufacturer for 100,000 doses, which will be distributed to member states in proportion to the population, he said, adding that two doses for the full vaccination schedule are given only to people who are in contact or in the first days. infected.
On Wednesday morning, the Ministry of Health informed that the third case of smallpox was diagnosed in Romania.
"This is a 31-year-old man who went to a hospital in Bucharest on Tuesday. The symptoms appeared on June 10. The patient's general condition is good. He remained hospitalized ", the Ministry of Health specified.
According to the quoted source, the man has no travel history. Confirmation was made with laboratory tests.
The first case of smallpox in Romania was diagnosed on Monday in a 26-year-old man from Bucharest.
On Tuesday, another 32-year-old man was diagnosed with the disease.
Editor: Liviu Cojan
#Rafila #Monkeypox #transmitted #community #require #precautions #case #infection #coronavirus